Animal Hospital Near Concord: Our Team
The team at Concord Veterinary Hospital are dedicated to providing the best veterinary care to all of their patients. Our staff are compassionate, enthusiastic, experienced and genuinely love caring for all sorts of animals. Our staff are invaluable – they are Concord Veterinary Hospital's greatest asset.
Please take a moment to meet our dedicated veterinarians, veterinary nurses and support staff.
Veterinarians
All of our veterinarians are highly qualified surgeons and physicians. Each has been hand selected and mentored by the Practice Partners to join the team at Concord Veterinary Hospital. We have worked hard to build a tight-knit team of highly skilled and compassionate veterinarians – each selected with one goal in mind – to keep your furry family members in their best possible health for as many years possible!
Dr Karen Flexner
DVM
Dr Karen emigrated to Australia from the United States of America. She grew up in Washington D.C., and spent ten years working for non-profits, going to culinary school, and performing in musicals before deciding to become a veterinarian. After getting married and graduating from the Virginia-Maryland College of Veterinary Medicine, she moved straight to Australia and doesn't intend to ever leave.
Karen is the proud mom of two goofy dogs: Bunyip (a staffy cross) and Brindabella (a staghound cross, she thinks). In her spare time she and her husband enjoy traveling, cooking, and trying to decide which Sydney beach is their favorite.
At work, she particularly enjoys meeting new clients, dealing with skin and ear problems, neurology, ultrasonography, participating in any form of rescue work, and (of course) new puppy and kitten consultations!
Dr Fiona McKenzie
BVSc
Dr Fiona has worked in Concord for over 15 years. She is an amazingly talented surgeon and her compassion for animals is obvious. Fiona is an integral part of Concord Veterinary Hospital – and we could not do what we do without her! Fiona shares her cat Victor and a Spoodle named Fluke (that's him in the red jumper!) – who some of you may see around the clinic from time to time. She also has three rabbits! When she is not slaving over the surgery table at CVH, she is an avid knitter (which adds to her surgical skills!) – a keen golfer and a fantastic baker!
Dr David Hughes
BSc BVSc (Merit)
Dr David is a local boy who grew up on the banks of the Parramatta River. Ever since he was a little boy, he has loved animals and wanted to help them. After a brief stint in hospitality and engineering, he finally saw the light and followed his dream to become a veterinarian! David has interests in medicine – but as many of you know his real soft spot is for geriatric animals – the older the better as he says! Cats, dogs, rabbits, birds and guinea pigs – if it is furry or feathery, he will try to help it. David shares his life with Charli 'The Wonder Dog', Giles 'Giant Paws' and Little 'Ginny' – another rescue cat from the Cat Protection Society.
Dr Rebecca Brady
BVSc (Merit)
Dr Rebecca graduated with Merit from the University of Sydney and now manages the practice – with a little help from the clinic cat – Prince Charming! Rebecca shares her life with Charli and Giles "Giant Paws" (that's him in the photo!) as well as little 'Ginny' – a rescue cat from the Cat Protection Society of NSW. In her down time, Rebecca likes to pursue her interest and immense skill in fine art.
Rheanna
Rheanna started studying Animal Studies as a TVET course during high school and then continued onto Veterinary Nursing Cert IV. Rheanna has been working at CVH since June 2016, she was promoted to Hospital Manager in April 2018. Her passion to work with animals started when her first dog started to age, and she wanted to know what she could do to keep him in the best shape possible, for as long as possible. Between many Vet visits and years of treatments, her beloved dog "Patch" lived happily, comfortably and loved until the age of 21! Along with her crazy animal-loving family, Rheanna has had the pleasure of owning a collection of amazing animals: cats, dogs, birds, rabbits, guinea pigs and ferrets!
Prince Charming
Prince Charming is our clinic cat! He keeps an eye on everything going on in the hospital and performs various important duties such as sleeping (sometimes in the middle of the treatment room), eating cat biscuits and playing with his many, many toys! He loves dressing up in various costumes that the nurses make for him – he is very tolerant and will walk around in his little costumes all day! Prince Charming is a very special cat as has a rare form of diabetes that affects his brain and his kidneys. This form of diabetes unfortunately has no cure. He is very content here at Concord Veterinary Hospital, and is much loved by us all.
Chloe
Chloe finished her Veterinary Nursing studies in August of 2016 and started working at CVH in March 2017. Chloe has known she wanted to work with animals since she was very young, as she grew up helping her dad with all the farm animals which included sheep, chickens, a Pig named Belinda, rabbits and ducks. ​Chloe currently has two dogs called Pepper and Tucker and enjoys creating drawings out of dots (stippling) and painting. Every month she volunteers at Pets in The Park."
Sally
The Captain
​Sally has been with us since November 2017 and loves being a vet nurse more every day. She grew up surrounded by dogs and cats and has always preferred the company of animals over people.
She is currently mum to 2 very spoiled rescue cats called Moseby and Sarabi, and can't wait to expand her fur-family!
​
Sally is a keen traveller and has been to zoos and animal sanctuaries all over the world. She has a keen interest in animal conservation and rescue, and dreams of one day adopting a retired racing greyhound. Sally is a proud Hufflepuff and her Pokemon of choice is Squirtle.
Leah
Leah is a local and has lived in the Concord area all her life. She loves all animals but especially her cat Samson – a black, fluffy, energetic cat that's always up to mischief and her cheeky but cute Staffy called Sabre! After completing her Veterinary Nursing Certificate IV she has been working for Concord Vet Hospital since 2013. She feels privileged to have joined the team continuing the tradition of looking after animals in the Concord area!
May
May is a veterinary nurse whose favourite part of nursing is monitoring anaesthetics, meeting our fantastic clients and their pets! (Getting to pat all the cute animals that come in to the clinic!). In her spare time she likes to teach her old dog new tricks, binge-watch television shows, & travel around Sydney sampling its culinary delights. May's dream is to start a food blog, to rate restaurants for the general public.
Alex
Alex's favourite part of her job is being around animals and taking on challenges one paw at a time. Alex finished her vet nurse studies in 2014 and started working at CVH in 2015. Always being passionate about the welfare and care of animals, Alex is currently completing her Diploma in Veterinary nursing to develop her skills. She has 2 dogs; Moxie and Leo, 2 cats; Summer and Theodore, and 2 horses; Mocha and Minnie. She clearly likes things in pairs (like her 2 sugars in her cap). Alex spends her weeknds at her family farm in the Southern Highlands with dreams of one day having her own, where she plans on expanding her fur family to larger animals as well as her human family with fiancé Damian.
Sally
Sally is one of the more recent additions to the CVH team having only finished her vet nursing certificate in late 2017. From a young age she grew up with birds, fish and a rabbit but the year she decided she wanted her first dog for Christmas, she refused to open any of her presents since they didn't bark. A dog was promised however and Holli became Sally's first puppy. Sally is currently the happy dog-mum of a slightly stubborn Westie called Pixie and it was looking after Pixie that made Sally change her path to now doing what she loves, caring for animals.
Bronte
Bronte is a Concord Local – growing up and going to school in the area. She is passionate about all things animal – which is best shown by her list of animals – Monty (canine), Jessie, Biggie Smalls & Abby (feline) and Freddie and Mercury (Bearded Dragons). Bronte's long term goal is to become an exotic vet – which we think she will be GREAT at. Bronte is currently in her 3rd year of Animal and Veterinary Bioscience. In her spare time when she is not working here at Concord Veterinary Hospital, or at university, she enjoys playing the piano, working on farms for placement and going salsa dancing with her friends.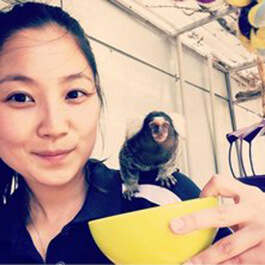 Holly
Holly is currently in her third year of Veterinary Medicine at Sydney University, graduating in 2019. She is loving her degree so far and all of her placements around Australia. She has found her Zoo Placements to be her favourite. ​Holly loves working with small animals and hopes to be a small animal and exotic vet. She currently lives with a crazy cat named Richard Parker who likes to keep her up all night!
Emma
Emma is another new addition to the Concord Vet Hospital, hoping to expand her clinical experience while patting all our furry friends that step through our door! She's currently a 2nd year Animal and Veterinary Bio-science student at Sydney University, hoping to major in Animal Health and Disease. She's keen to get involved with large farm animals during her course, but loves working with small animals all the same! When she's got free time, she loves to bake and find new dessert cafes to indulge on. Emma would do anything for her spoilt dog Cookie (a Maltese/Poodle), and hopes to adopt another fur baby to keep Cookie company.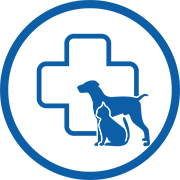 Call now, we're here to help.
At Concord Veterinary Hospital - we are here to help. Give us a call today.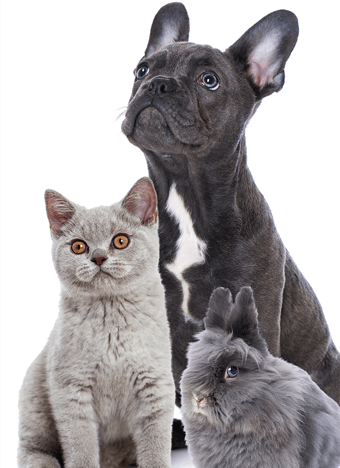 We love What We Do
Find out how Concord Veterinary Hospital can help your pet today!
Family Owned and Operated
The Latest Surgical Equipment